Single Condo Building Website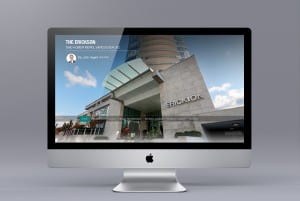 Condo buyers often know what building they want to live in and condo sellers are looking for a Realtor with experience selling condos in their building. How do you become the Realtor they call? Set up a website using the Limelight Marketing dedicated condo building platform and watch your search engine rankings soar.
Are you trying to focus your marketing on a specific condo building? Our new unique, customizable dedicated condo building websites are designed to feature a building address and name enabling you to dominate the searches for that building. Buyers will find current listings and sellers will find an expert who knows about the building. Single building websites allow you to showcase the building and provide floor plans, strata minutes, photo gallery, amenities, rental service and much more.
For some cities we can also list all of the current MLS listings in the building by bedrooms to further enhance your marketing. In today's media rich world every property for condo building deserves its very own website.
We do all the work and you take the credit and the listings.
Think about combining this with our direct mail free home evaluation real estate landing pages. Click here for more information.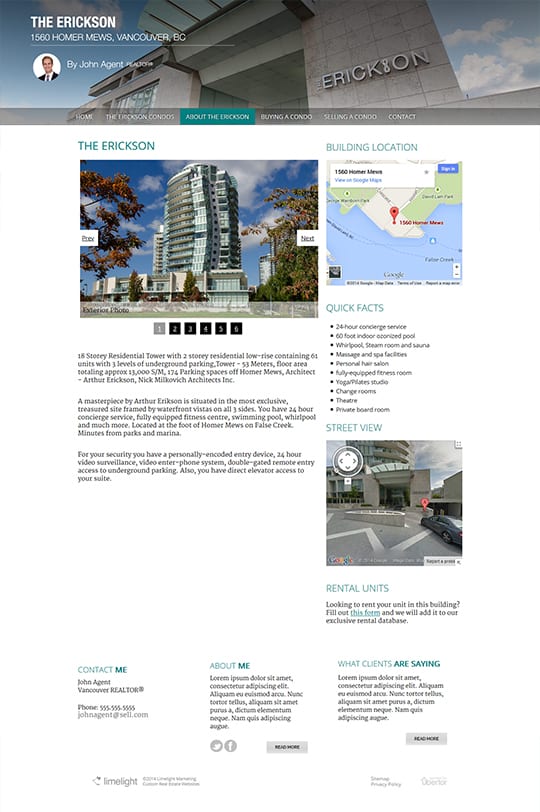 Additional Services – Virtual Tour
We recommend that you add a virtual tour of the building. In Nanaimo, Greater Vancouver, Kelowna, Edmonton, Winnipeg, Toronto we recommend the services of SeeVirtual. In other cities we will locate a similar service on your behalf.
Building Virtual Tour $249
Includes Outside, Lobby, + 2 Amenities and Professionally Edited Stills of each area
Amenities
Additional amenities are $29 each
We recommend adding all amenities as people will do their research on this site. The site should be seen as the official or authoritative site for the building that has complete visual overview of all the amenities.
Amenities can include:
Theatre Room
Social Room
Workout or Fitness Room
Pool
Sauna
Courtyard
Shared Patio or Balcony
Parking – especially underground. Nobody reads lists of amenities, people are visual. Show them the parking.
Storage space
Bike parking
SeeVirtual Photography includes:
HDR & WindowView Enhancement for clear views through the windows
BlueSky Enhancement – if we shoot on a cloudy or overcast day, we replace the skies with a blue sky and fluffy clouds
Benefits
It will look like the "official" building website as it has Virtual Tours of all the building's areas
Best looking Condo or Building site with professional content
Buyers (and renters) will stay on the site longer learning about the building which will improve the ranking in the search results driving even more traffic.
Renters will contact you to post their rentals allowing you to create Property Management income
In the case of SeeVirtual keeping the Virtual Tour Active will be $7/month and includes
HTML 5 Viewer that is Mobile Friendly (and will be included on the mobile version)
In-Pan Hotspot Arrows to connect all the areas in the building
Unlimited Bandwidth & Views
Weekly or Monthly reports of visits to the Virtual Tour
Advertisement Free
All future viewer updates
Access to all new features
Launch Website
Website
Package Includes
$

849*

Complete
Custom Domain Name
Unlimited high-definition photos
Photo Slideshow with Captions
Custom Banner
Current listing for the building by bedrooms (Select MLS areas)
Video Integration
Feature Sheet
Condo rental service
Add up to 5 floorplans
Unlimited Property Description Text
Google Map and Streetview
Buying a Condo content and form
Selling a Condo content and form
Apple iPad/iPhone Compatible
Optimized for search engines
Social sharing via Facebook, Twitter and Pinterest
Google Analytics to track statistics
Open House Announcements
Integrated blog
Order Now
* First 4 months of hosting are free. Subsequent months are $17.00 for hosting and live support with Ubertor.