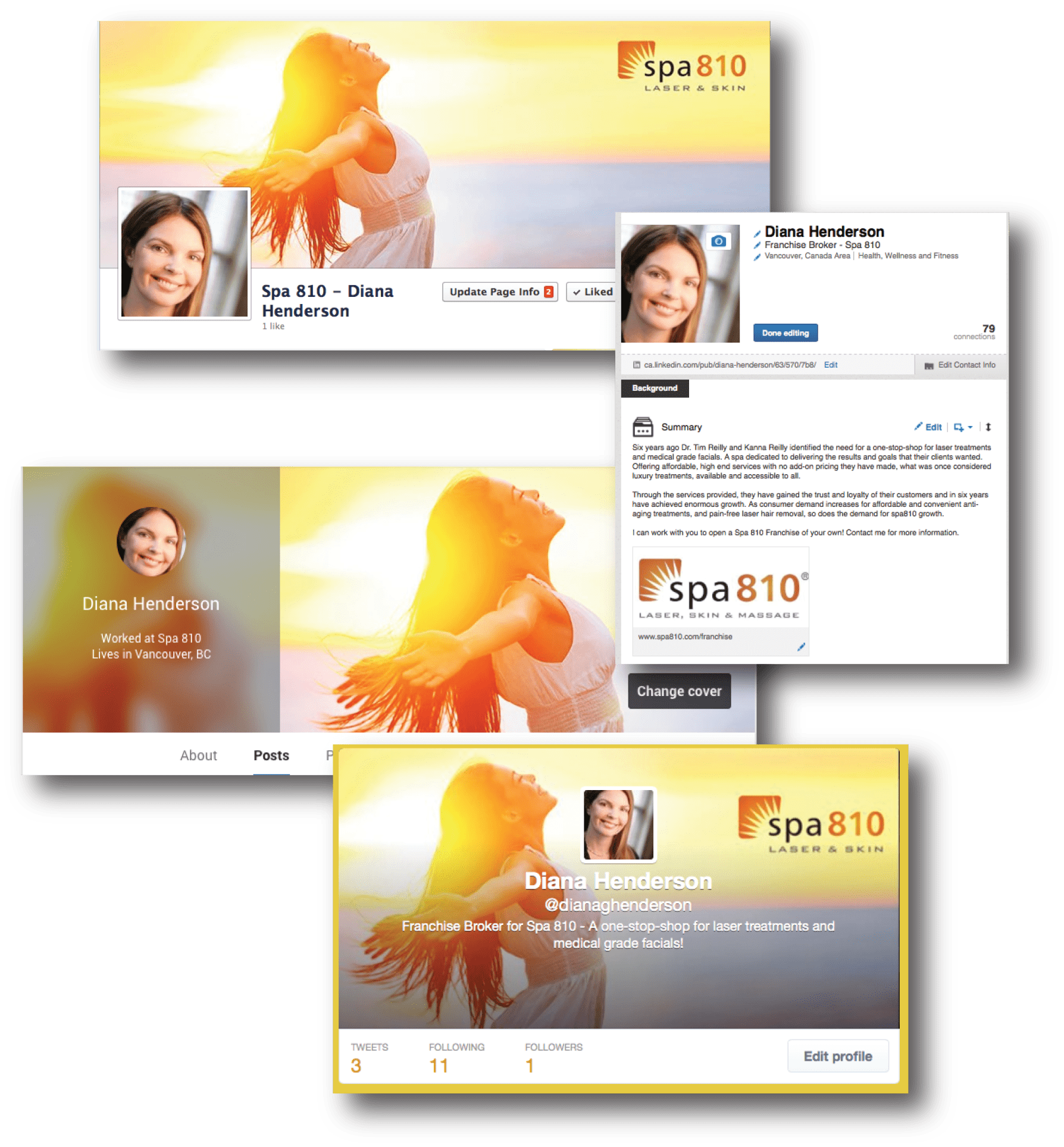 Social media is here to stay and will always play a part in your overall marketing efforts. Initially pundits thought Social Media would replace some traditional mediums, but as the years have gone by it is apparent that Social Media is just another part of your overall marketing mix. How you choose to utilize it is dependent on your industry, your market and to some degree your skill set.
Just like you have experts create your websites, marketing material and advertising you need an expert to advise you on your Social Media. We have combined our years of Social Media experience and success and created a customization package for both users with no Social Media in place and seasoned veterans who recognize that having their brand consistent across all of their platforms, while balancing the nuances of the specific platforms also impacts their ROI. Our customization service includes the set-up and or branding of your Facebook, Twitter, Google+ and Linkedin accounts.
View a sample project for a client that had a personal Facebook page and a Linkedin account, but wanted her online presence to convey her new business venture when people searched for her name. Click here to view the project.
Facebook
Custom profile picture and banner image using existing branding
3 Facebook posts to engage using links to site
Customer engagement for following post (up to a week)
Twitter
Custom profile picture and banner image using existing branding
Will follow 10 industry related users
3 tweets to engage using links back to site
Google+
Set up Google+ Account
Add custom banner
Share 3 posts
Follow 10 industry related users
Linkedin
Profile setup for company (or person)
Add profile photo
Link to 10 industry related users
We will even set up a Hootsuite account to consolidate all of your Social Media in one place making it easy to track activity and participate in the conversation.