Making a list of marketing mistakes that Realtors® make was not much different than a list that all businesses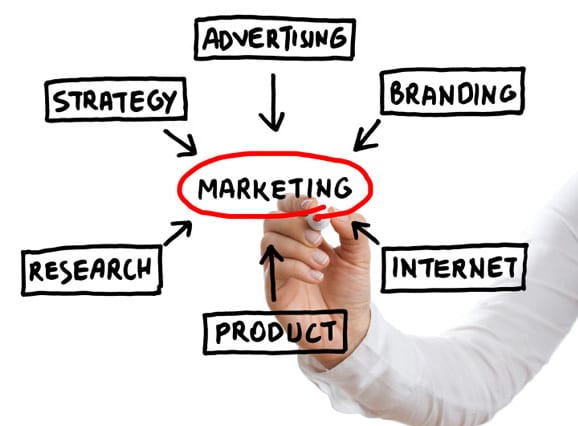 are guilty of. The good news is that you can correct or improve in all 5 of these areas without spending any money or even taking a lot of time.
It starts with a plan of the marketing activities for the coming year that will assist you in meeting your financial objectives, help you target your financial and time resources and act as a blueprint for the rest of your career.
1) NO MARKETING PLAN
A marketing plan defines and prioritizes your target audiences, so you can focus your marketing efforts where they will do the most good. It maps out how you are going to find and attract new clients. It reflects the benefits you offer that will be relevant and appealing to your target audiences. Your positioning is the basis for all your communication materials, advertising and contact points—and it can eliminate inconsistencies in your messaging and materials.
• Write out your marketing plan
• Set marketing goals and objectives i.e. add 4 new prospects to your sphere of influence per month.
• Set aside money for a monthly marketing budget – Start with taking 5% of your past year's commissions.
• Develop a marketing calendar – a to-do list of all your marketing activities with implementation dates and who's going to do them.
In your marketing plan identify the following:
What/who are your targets?
First time buyers, investors, down-sizers? What community are they in?
What do your targets care about? What outcome are they seeking?
Are they web savvy? Are they usually in a rush to buy or sell? Are they knowledgeable or need hand holding?
Where do you find your targeted buyers and seller?
Open houses? Direct mail? Referrals? Repeat business? Advertising?
What or who influences your targets?
Will parents or adult children be involved? Are they sophisticated financial people who read the business news and follow interest rates? Do theyhave a social network that brings them into contact with competitors?
How do your targeted buyers and sellers want to engage with you?
Do they like email? Are they active on Social Media? Can you text them? Can you door knock? Should you be active in the community?
2) NO DATABASE OF PAST CLIENTS AND POTENTIAL FUTURE CLIENTS
Anecdotally Realtors® tell me that 80 or 90% of their business comes from repeat clients, referrals and people they meet at open houses and socially. The NAR 2012 member profile reported that the typical Realtor® earned 19 percent of their business through repeat business from past clients and customers – and 20 percent through referrals from past consumers and clients. A RE/MAX statistic which is widely quoted states about 70 percent of RE/MAX transactions result from repeats and referrals.
Regardless of the percentages if you do not have a list of clients and prospects with their names, street addresses, email addresses, move-in date and even spouse, birthday and kid's names you are missing out on an easy way to guarantee a large percentage of your business in the coming year.
There are many contact management programs like Top Producer, IXACT and Maximizer and many Realtors® still use Outlook. A free solution is to create a spreadsheet in Excel or Google Drive. Regardless of your medium a database is one of the best investments you can make to increase your sales. It allows you to communicate more consistently and efficiently with past clients and future potential clients.
3) NOT KEEPING TRACK OF THE RESULTS OF YOUR MARKETING ACTIVITIES
If you are not tracking and measuring your advertising and marketing activities you are probably wasting 80% of your money. How do know if your advertising and marketing is working if you don't track and measure your activities.
When someone calls you the first question is "How did you hear about me?". Write down the source and if it is a referral get a thank you note in the mail. If they got your name from the internet ask if they remember what term they searched for. Write it down. If they respond that they got something in the mail ask if they recall what they saw and what made them pick up the phone. Write it down.
A good way to track results of direct mail is in addition to your domain name use a different domain name like www.anytownmarketupdate.com that you can forward to a landing page on your website. This way you can see in your stats how many people responded to your mail piece.
While you are considering tracking results, make a list of your last 20 transactions and identify where the client heard about you. If you are like most Realtor® 80 – 90% will be in the repeat, referral and someone you met category, but try and identify if it was the result of a contact or touch you made that made them come back or refer to you.
4) NOT KEEPING IN-TOUCH WITH PAST CLIENTS REGULARLY
The path to staying in touch is paved with good intentions, but to be effective you must have a plan to stay in-touch to develop an even closer relationship with them. A thank you or house warming gift is a good start, but there are many other opportunities to create a "touch"; holiday cards, move-in anniversary card, birthday card, newsletter, note card, memo pad and many more.
Keeping in touch with past clients consistently is probably the best way to grow your business. It's the most cost effective way to generate referrals and repeat transactions.
I recommend you develop a simple referral program with your past clients and offer incentives to encourage them to give you referrals. They want to refer to you even without an incentive, but everyone likes recognition.
5) HAVING A WEBSITE THAT HAS NO WAY TO CAPTURE THE CONTACT INFORMATION OF YOUR VISITORS
After displaying your listings professionally the main objective of your website should be to capture the contact information of your visitors so you can begin the follow-up process. From our experience most websites of active Realtor® will receive an average of 300 visits a month. How many of these are you adding to your prospect list?
There are a number of ways to encourage people to give you their contact info; free market update reports, an online home evaluation form, newsletter sign up or more information about a listing. One of the most effective tools is a simple form beside or as part of a listing where a prospect can complete a simple form to get information while they are looking at your listing