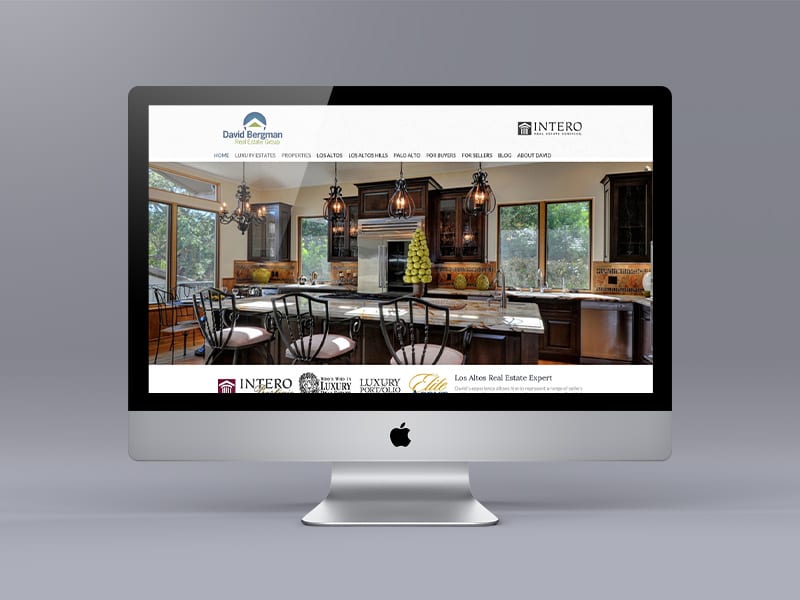 David Bergman has been a long time client of Ubertor and contacted us about ideas to make his website  reflect the higher-end homes he markets in the Palo Alto, Los Altos and Mountainview areas of California.
First thing we recommended was to forward davidbergman.com to a more descriptive domain name www.yourlosaltoshillshomesandrealestate.com which would help his search engine results.
We also added the Call to Action buttons that would direct visitors to the parts of the website that they are most likely to visit. The number one reason people visit a website is to look at a Realtor's listings so that was the first Call to Action they see.
We also added sliding banners with captions and links to important pages to make it easier for visitors to navigate through the website.
If you are interested in a new website or would like to update your current Ubertor website please call us at 800-568-8338 or complete the contact form an estimate.